Mid-30's Denver mom wants younger looking breasts!*
Procedure Details
This mid-30's Denver medical professional desired better looking breasts that changed significantly with breast feeding. She loves her kids but realized that breast feeding took its toll on the shape and size of her breasts. She sought out Dr. Shah to help turn back the clock and give her back prettier looking breasts.
More
Breast augmentation/ mastopexy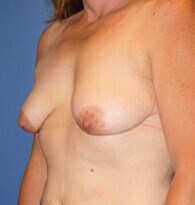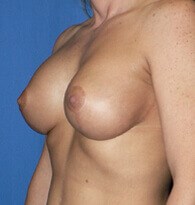 Successful breast augmentation with silicone implants along with vertical mastopexy technique in a Denver 30's-something medical professional wanting her breasts returned to a more youthful appearance. She asked for help from Denver, Colorado plastic surgeon Dr. Manish Shah, who specializes in cosmetic surgery of the breasts and Mommy Makeovers. She was more than satisfied with her outcome. More
New breasts, Happy patient!
This Denver, Colorado medical professional and mom had finished her breast feeding several years ago. Breast feeding took a toll on the size, shape, and position of her breasts. They ended up deflated looking and smaller than she wanted them to be. She chose Denver-based plastic surgeon, Dr. Shah, to perform her cosmetic breast surgery. She ended up having breast enlargement surgery with silicone breast implants and a vertical mastopexy (breast lift) to rejuvenate her breasts. She was very happy with the entire interaction with Dr. Shah's practice.
Location